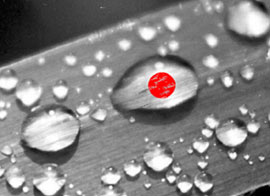 About Us
Walder-link is a web design business located in San Jose, Costa Rica. We specialize in web design solutions for small to medium size businesses.
Why should you choose W-link?
Nowadays, companies that design web sites offer services in graphic design, programming and even promotion for the site, but Walder-link will include a marketing specialist to properly analyze and understand your business goals and its target audience, to develop the web site objectives and to properly integrate the internet technology and your web site into your business operation and marketing strategy.
Properly understanding of the target audience(what they need), the positioning of the product or service(the consumers image about my product or service vs. how do I want it to be perceived) and concrete web site goals are the key to an efficient web site.